Born and raised in France, Anne Sandry grew up in an environment of artists.
While studying at the Massenet School and the Conservatory of Art Dramatique in Bordeaux, she was initiated into the Fine Arts, especially oil, water color and drawing, by her elder sister, a painter and sculptor pupil of Bourlier and Roganaud at Bordeaux Beaux-Arts Academy. She and Anne often painted from life in the open air, in pastoral settings, enchanting landscapes and castles.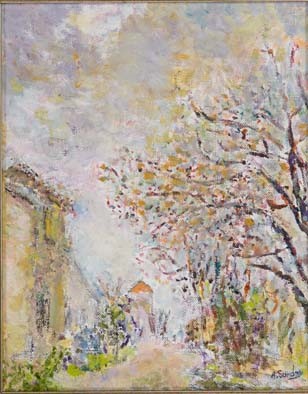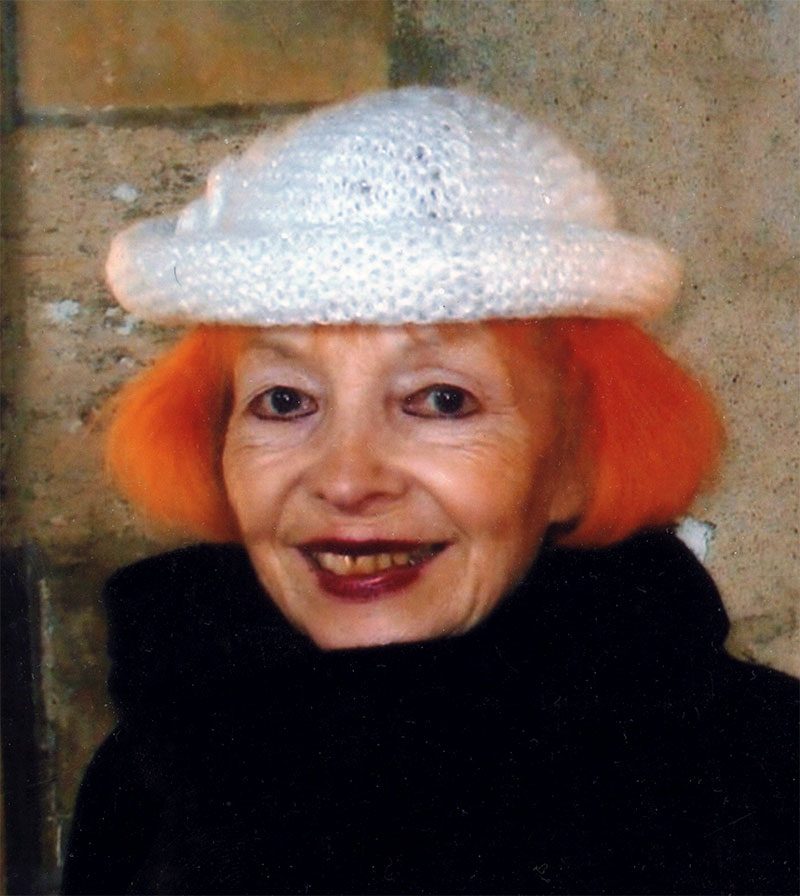 Anne's art is primarily seeking a certain lyrism, as in music and poetry. It is constantly preoccupied with a dignified harmony while expressing a true joie devivre. To obtain this subtle balance, she always looks for a union between movement and order, grace and force, light and form and the result must always tend to show elegance of tone and emotive reserve.
Anne continued practicing painting in Paris and attended the Raymond Girard (a member of La Comédie Française) and René Simon Schools of Performing Arts. She became an actress in Paris and Brussels (Theater, Television, some appearances in Films).
She entered an association with a Publishing Firm, the Paris-based weekly Magazine "Jeune Afrique", dedicated to Third World issues. She spent a year in Tunisia with them and at the same time, studied at the Beaux-Arts Academy in Tunis.
Among her exhibits were several one-person shows in Tunis, Tunisia and Rome, Italy, where she lived 3 years, working and writing for the same publication. Anne traveled extensively in Europe, Africa, the Middle-East, Asia and the United States.
Anne came to New York City where she married an American and joined the Art-oriented French Magazine "Réalités", and also assisted in writings concerning the music of Russian composer, Alexander Tcherepnin. She pursued painting, often returning to France. Her works hang in many private collections.
She moved to Albuquerque, New Mexico, where she continues to work on oils of France. She also does portraits, miniatures, and florals. The different cultures she encountered have provided her an unlimited source of inspiration, but naturally, the subjects which occur most frequently are those which reflect her French tradition.
Anne Sandry visits France frequently, where her family lives.